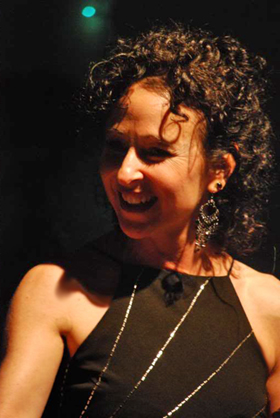 Audio Excerpts
Cantata for double chorus, chamber orchestra, electronics
Commissioned by The Mendelssohn Club and Pennsylvania Girlchoir
Audio clip: Adobe Flash Player (version 9 or above) is required to play this audio clip. Download the latest version here. You also need to have JavaScript enabled in your browser.
Audio clip: Adobe Flash Player (version 9 or above) is required to play this audio clip. Download the latest version here. You also need to have JavaScript enabled in your browser.
Audio clip: Adobe Flash Player (version 9 or above) is required to play this audio clip. Download the latest version here. You also need to have JavaScript enabled in your browser.
Audio clip: Adobe Flash Player (version 9 or above) is required to play this audio clip. Download the latest version here. You also need to have JavaScript enabled in your browser.
For Sanford Sylvan, baritone, SATB chorus and orchestra
Commissioned by The Mendelssohn Club, Innova Label
Audio clip: Adobe Flash Player (version 9 or above) is required to play this audio clip. Download the latest version here. You also need to have JavaScript enabled in your browser.
Audio clip: Adobe Flash Player (version 9 or above) is required to play this audio clip. Download the latest version here. You also need to have JavaScript enabled in your browser.
Audio clip: Adobe Flash Player (version 9 or above) is required to play this audio clip. Download the latest version here. You also need to have JavaScript enabled in your browser.
Audio clip: Adobe Flash Player (version 9 or above) is required to play this audio clip. Download the latest version here. You also need to have JavaScript enabled in your browser.
For large chamber ensemble
Commissioned by Network for New Music
Audio clip: Adobe Flash Player (version 9 or above) is required to play this audio clip. Download the latest version here. You also need to have JavaScript enabled in your browser.
Audio clip: Adobe Flash Player (version 9 or above) is required to play this audio clip. Download the latest version here. You also need to have JavaScript enabled in your browser.
For Hila Plitmann, soprano, treble chorus and orchestra
Commissioned by David Wolman
Audio clip: Adobe Flash Player (version 9 or above) is required to play this audio clip. Download the latest version here. You also need to have JavaScript enabled in your browser.
For violin and chamber orchestra
Commissioned by Orchestra 2001
Audio clip: Adobe Flash Player (version 9 or above) is required to play this audio clip. Download the latest version here. You also need to have JavaScript enabled in your browser.
Audio clip: Adobe Flash Player (version 9 or above) is required to play this audio clip. Download the latest version here. You also need to have JavaScript enabled in your browser.
For viola and piano
Commissioned by Barbara Westphal
Audio clip: Adobe Flash Player (version 9 or above) is required to play this audio clip. Download the latest version here. You also need to have JavaScript enabled in your browser.
For flute, viola and harp
Commissioned by Carol Wincenc
Audio clip: Adobe Flash Player (version 9 or above) is required to play this audio clip. Download the latest version here. You also need to have JavaScript enabled in your browser.
For Heide Sibley and Edgar Meyer
Audio clip: Adobe Flash Player (version 9 or above) is required to play this audio clip. Download the latest version here. You also need to have JavaScript enabled in your browser.
Prayer and Ruth's Aria from Women of Valor (2000)
Hila Plitmann, Gail Dubinbaum, Valerie Harper (narr.) and orchestra
Commissioned by The Los Angeles Jewish Symphony
Audio clip: Adobe Flash Player (version 9 or above) is required to play this audio clip. Download the latest version here. You also need to have JavaScript enabled in your browser.
Audio clip: Adobe Flash Player (version 9 or above) is required to play this audio clip. Download the latest version here. You also need to have JavaScript enabled in your browser.
25 Years of Andrea Clearfield's Salon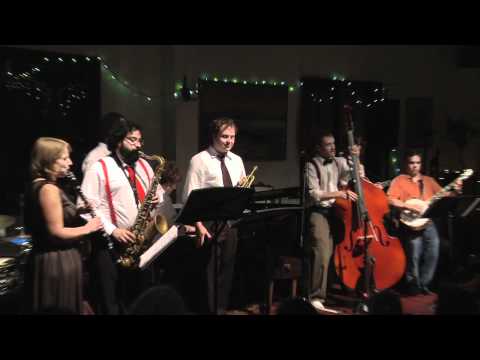 Interview with Andrea on Tse Go La cantata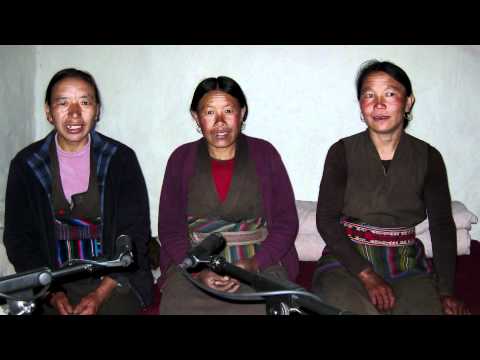 Mendelssohn Club:Tse Go La premiere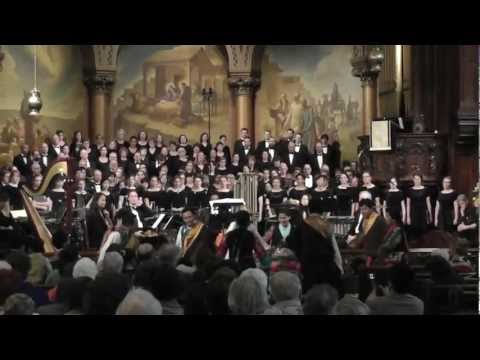 "Shar Ki Ri" from Tse Go La cantata with images from Andrea's treks to Upper Mustang, Nepal
Excerpt from Califia and the Trespassers in collaboration with filmmaker/poet Quintan Ana Wikswo
News
Andrea is currently a 2014 recipient of the Copland House Residency Award where she is living and working on her opera in Aaron Copland's home. The opera is on the life of the great Tibetan yogi Milarepa to libretto by Jean Claude van Itallie and Lois Walden, commissioned by Gene Kaufman and Terry Eder. She is also composing a work for Øystein Baadsvik, tuba, commissioned by Norwegian hornist Froydis Ree Wekre and commissions for the Pennsylvania Quintet for their 30 Year Anniversary, a cantata for the Philadelphia Gay Men's Choir and a work celebrating Dolce Suono's 10 year anniversary for flutists Mimi Stillman and Jeffrey Khaner, Principal Flute in the Philadelphia Orchestra. River Melos was commissioned by Philadelphia Orchestra hornist Denise Tryon who premiered the work in Tokyo at Salon Dolce. Andrea's electroacoustic score, Califia, is a winner in the International Alliance for Women in Music Annual Concert Competition and will be performed in venues around the world in 2014/15. She was awarded 2014 fellowships at The MacDowell Colony, Yaddo and Ucross and 2013 fellowships at the Helene Wurlitzer Foundation in Taos, Civitella Ranieri in Italy and Le Moulin å Nef in France. Convergence, will be released this fall on Bridge Records with acclaimed violist Barbara Westphal. Her cantata Tse Go La is published by See-A-Dot Press. Several treble choir works will be published by Boosey & Hawkes this winter including The Kiss, commissioned and premiered by the Grand Rapids Women's Choir. Click here for Andrea's upcoming concerts.
Andrea's Salon, A 28 Year cherished Philadelphia arts tradition. We did it! The Salon now has a permanent home. Watch this short film to learn more.
A strong advocate for creating vital, alternative spaces for arts, Andrea's Salon "one of the best-known music salons in the country" with "deep bench of topflight musicians", "an underground sensation" (The Philadelphia Inquirer) and winner of the "Best of Philly Award 2008" (Philadelphia Magazine) celebrates 28 years! Andrea is also curating and hosting other Salons around the country including Aspen, Phoenix, NY and Main Line Reform Temple Salon, Wynnewood, PA.
Andrea's 2011 Salon Video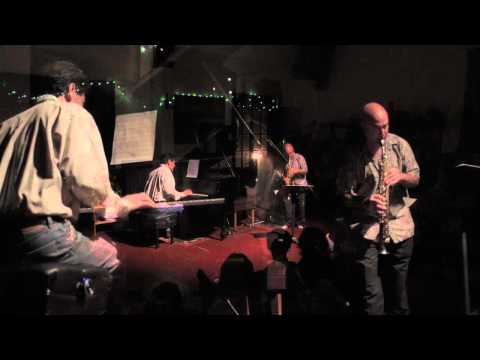 Andrea received grants from The Rubin Foundation, American Composers Forum and The University of the Arts to trek to the remote Himalayan region of Lo Monthang, Nepal in 2008 and 2010 to record the music of royal court singer, Tashi Tsering. She and anthropologist Katey Blumenthal recorded over 130 songs not previously documented. Their fieldwork is now up at the University of Cambridge World Oral Literature Project. Andrea's cantata, Tse Go La, incorporates some of these Tibetan melodies. Co-commissioned by The Mendelssohn Club and the Pennsylvania Girlchoir it premiered with the Chamber Orchestra of Philadelphia in 2012 with subsequent performances in NYC, NJ and Austin, TX. Listen to the entire work here. Other compositions inspired by the field work, Kawa Ma Gyur and Lung-Ta were commissioned by Network for New Music. Watch a video. Hear excerpts from Lung-Ta. Read Andrea's article "Journey to the Top of the World" in the International Alliance for Women in Music Journal. Read David Stearns' feature story in the Philadelphia Inquirer. More info here.
Andrea's cantata The Golem Psalms was released on Innova Label with works by Higdon and Primosch. Opera News writes, "Her work is vivid and galvanizing… achieving a timeless beauty. Clearfield is a natural musical dramatist." The CD was selected as Music Album of the Week by WQXR in NYC. More info.
Andrea's work Convergence for Viola and Piano will be released on Bridge Records in 2014 by acclaimed violist Barbara Westphal and pianist Christian Ruvolo. The work was commissioned by Westphal, who premiered it in Munich and performed it on her 2013 Brazilian tour.
Andrea received the Alumni Achievement in the Arts Award from Muhlenberg College in 2012.
Andrea's trio "…and low to the lake falls home" , commissioned by renowned flutist Carol Wincenc was premiered at the Morgan Library, NYC by Les Amies with NY Philharmonic principal players Cynthia Phelps and Nancy Allen. The trio performed the work on their 2012 American tour and recorded it for CD release in 2014. Read NY Times Review.